Alpha Omega Publications — Your Partner in Christian Education

Serving Christian schools with award-winning Christian curriculum since 1977
Welcome to Alpha Omega Publications! Whether you're an established Christian school or just getting started, we're proud to provide you with many outstanding Christian curriculum choices, Christian resources, and service support options! For over 35 years, we've been working hard to provide Christian schools with trusted and proven curricula options for grades PreK-12. Founded by teachers and educators, we share in the desire to teach strong Christian values while promoting academic excellence. Our innovative, award-winning curriculum options include Ignitia™, Switched-On Schoolhouse®, LIFEPAC®, and Horizons.
We invite you to come browse our website for curriculum information, free resources, events, and more! Our purpose at Alpha Omega Publications is to make your Christian school a success. We're here to provide you with the curriculum solutions you need to accomplish your goals. We look forward to serving you, and invite you to contact us if you have any questions.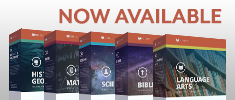 Redesigned LIFEPAC courses for grades 6-10 are now available for the five main subjects with a contemporary look and all-new math content for grades 6-8.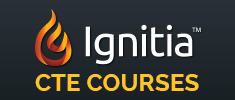 Open the door to career and college readiness for students at your Christian school with Career and Technical Education (CTE) courses. Available for grades 7-12, CTE courses encourage students to explore, compete, and succeed as lifelong learners beyond high school.
Schools Blog
Ignitia Translate Tool Now Includes 19 Languages

Posted On : 10.05.15



In an effort to offer your Christian school the best online education experience, Alpha Omega Publications has updated Ignitia's translate tool to include 19 different languages. The update is particularly helpful for ELL programs with students who are learning to read their native language and international schools with multilingual learning settings....
Alpha Omega Publications Releases 18 New Courses for Ignitia Online Curriculum

Posted On : 08.27.15



Alpha Omega Publications is pleased to release 16 new Career and Technical Education (CTE) courses and two new Advanced Placement (AP) courses to students and schools using its Ignitia online curriculum....
AOP Introduces Keynote Speaker for Ignite Christian Education Symposiums

Posted On : 08.20.15



Alpha Omega Publications is pleased to present Pastor Jason Yarbrough as the keynote speaker at the upcoming Ignite Christian Education Symposiums....
Christian School Expands Vision for Year 2 with Ignitia

Posted On : 08.20.15



Get a recap of First Baptist Christian School's first year with Ignitia, and discover what the school has planned for the upcoming year....
10 Things Teachers Love about Back-to-School

Posted On : 08.20.15



It's that time of year again when the hullabaloo about back-to-school is in full swing as teachers across the country prepare to reenter the classroom. We caught up with a few them to see what they enjoy most about the start of a new year. Check out their answers below!...