Alpha Omega Publications — Your Partner in Christian Education

Serving Christian schools with award-winning Christian curriculum since 1977
Welcome to Alpha Omega Publications! Whether you're an established Christian school or just getting started, we're proud to provide you with many outstanding Christian curriculum choices, Christian resources, and service support options! For over 35 years, we've been working hard to provide Christian schools with trusted and proven curricula options for grades PreK-12. Founded by teachers and educators, we share in the desire to teach strong Christian values while promoting academic excellence. Our innovative, award-winning curriculum options include Ignitia™, Switched-On Schoolhouse®, LIFEPAC®, and Horizons.
We invite you to come browse our website for curriculum information, free resources, events, and more! Our purpose at Alpha Omega Publications is to make your Christian school a success. We're here to provide you with the curriculum solutions you need to accomplish your goals. We look forward to serving you, and invite you to contact us if you have any questions.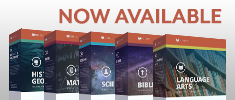 Redesigned LIFEPAC courses for grades 6-10 are now available for the five main subjects with a contemporary look and all-new math content for grades 6-8.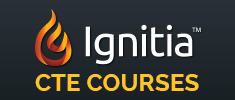 Open the door to career and college readiness for students at your Christian school with Career and Technical Education (CTE) courses. Available for grades 7-12, CTE courses encourage students to explore, compete, and succeed as lifelong learners beyond high school.
Schools Blog
Hawaiian School Plans Expansion with Help of Ignitia

Posted On : 04.16.15



Settled on the south shore of the island of Kauai, Kings Christian Academy has big dreams for its future after transitioning to Ignitia online curriculum from Alpha Omega Publications....
Start a Summer Youth Program at Your Christian School

Posted On : 04.16.15



Many parents seek an engaging program to enroll their children in during the summer months, and your Christian school could fulfill that need. Alongside summer school, hosting a summer program for youngsters is a wonderful way to serve families at your Christian school. It's also a great way to connect with the community and market your school. Even if you don't have the time or resources to launch the program this summer, use the time you do have to prepare a successful program for next year. Here are a few tips to help you launch a successful summer youth program at your Christian school....
Faith-Based Career Courses for Grades 7-12

Posted On : 04.16.15



Introduce your students to the career of their dreams with faith-based Career and Technical Education courses from Alpha Omega Publications....
Sioux Falls School Simplifies Scheduling through Dual Enrollment

Posted On : 03.19.15



Nestled in the southeast corner of South Dakota's largest city, Sioux Falls Christian makes formulating class schedules easy for their students and staff with the help of dual enrollment through AOP's online school....
6 Reasons Chromebooks Trump iPads in the Classroom

Posted On : 03.19.15



According to recent numbers from the IDC, U.S. schools are now purchasing more Chromebooks than iPads for their classrooms. Find out why!...