Alpha Omega Publications — Your Partner in Christian Education

Serving Christian schools with award-winning Christian curriculum since 1977
Welcome to Alpha Omega Publications! Whether you're an established Christian school or just getting started, we're proud to provide you with many outstanding Christian curriculum choices, Christian resources, and service support options! For over 40 years, we've been working hard to provide Christian schools with trusted and proven curricula options for grades PreK-12. Founded by teachers and educators, we share in the desire to teach strong Christian values while promoting academic excellence. Our innovative, award-winning curriculum options include Ignitia™, Switched-On Schoolhouse®, LIFEPAC®, and Horizons.
We invite you to come browse our website for curriculum information, free resources, events, and more! Our purpose at Alpha Omega Publications is to make your Christian school a success. We're here to provide you with the curriculum solutions you need to accomplish your goals. We look forward to serving you, and invite you to contact us if you have any questions.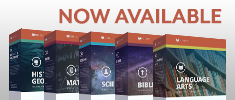 Featuring the same Christian worldview you've come to expect from LIFEPAC, the content is now presented in such a way that every course has its most age-appropriate design yet!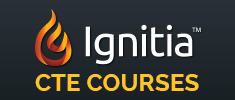 Open the door to career and college readiness for students at your Christian school with Career and Technical Education (CTE) courses. Available for grades 7-12, CTE courses encourage students to explore, compete, and succeed as lifelong learners beyond high school.
Schools Blog
Ignitia Jump Starts: Develop or Deepen Your Staff's Knowledge Base

Posted On : 12.05.17



Introduce new staff or engage current staff in a brief refresher with our free admin and teacher jump start videos for Ignitia online curriculum....
Keep Your Students on Track with the New Ignitia Teacher Dashboard

Posted On : 12.05.17



With the new Ignitia dashboard, teachers now have a dynamic way to quickly identify which students are at-risk and intervene to get them back on track!...
Introducing New Contract Renewal Process

Posted On : 10.05.17



To better serve you and our schools, Alpha Omega Publications has streamlined and simplified our current contract renewal process, which goes into effect immediately. Committed to offering your school the best in Christian education, we hope to make this transition as easy as possible for you. Please review details of the new process below or contact us at 877-688-2652 for more information....
Customize & Individualize: Tailor Content to Your Needs

Posted On : 10.05.17



This 45-minute video series is dedicated to showing educators all the useful features and assessment options available in Ignitia that enable you to personalize learning content and individualize students' learning experiences to support success. Plus, you'll delve deeper into creating custom content and utilizing CRx and flex modes to personalize the content and engage students for a more interactive learning environment....
Important Information for AOA Alliance Schools

Posted On : 01.30.17



To uphold our mission of providing Christian schools with superior academics, we continue to make several updates to Ignitia online curriculum. As a result, new AOA Alliance Program pricing and options will go into effect on July 1, 2017....