Alpha Omega Publications — Your Partner in Christian Education

Serving Christian schools with award-winning Christian curriculum since 1977
Welcome to Alpha Omega Publications! Whether you're an established Christian school or just getting started, we're proud to provide you with many outstanding Christian curriculum choices, Christian resources, and service support options! For over 35 years, we've been working hard to provide Christian schools with trusted and proven curricula options for grades PreK-12. Founded by teachers and educators, we share in the desire to teach strong Christian values while promoting academic excellence. Our innovative, award-winning curriculum options include Ignitia™, Switched-On Schoolhouse®, LIFEPAC®, and Horizons.
We invite you to come browse our website for curriculum information, free resources, events, and more! Our purpose at Alpha Omega Publications is to make your Christian school a success. We're here to provide you with the curriculum solutions you need to accomplish your goals. We look forward to serving you, and invite you to contact us if you have any questions.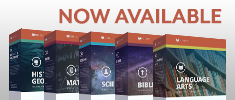 Redesigned LIFEPAC courses for grades 6-10 are now available for the five main subjects with a contemporary look and all-new math content for grades 6-8.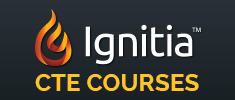 Open the door to career and college readiness for students at your Christian school with Career and Technical Education (CTE) courses. Available for grades 7-12, CTE courses encourage students to explore, compete, and succeed as lifelong learners beyond high school.
Schools Blog
Ignitia Introduces 5 New CTE Courses

Posted On : 07.16.15



Alpha Omega Publications is happy to announce the addition of five new courses and a new career cluster to its Career and Technical Education program....
5 Reasons to Offer Summer School through AOP's Dual Enrollment Program

Posted On : 05.21.15



Though there are many reasons to offer summer courses to students at your Christian school, working out the logistics of a summer program can be easier said than done. That's why Alpha Omega Publications offers a year-round dual enrollment program through Alpha Omega Academy. Our program allows students to be enrolled at your Christian school while simultaneously taking courses through our fully accredited academy. Check out five reasons to take advantage of our dual enrollment program as summer school season approaches....
Early Childhood Program Grows Rapidly in Paradise

Posted On : 05.21.15



In the small town of Paradise, Texas, Grace Kids' preschool and kindergarten programs are thriving with Horizons curriculum....
Alpha Omega Publications Hosts Free Ignitia Webinars

Posted On : 05.05.15



Wrapping up the school year and preparing for the next can often be a challenging and time-consuming process, but it doesn't have to be. With our free end-of-year webinars, you'll learn how to make closing out the school year simple and easy, including running reports, archiving graduating students and completed courses, and cleaning up your Ignitia site in preparation for the new school year....
Assign Courses Efficiently with New Batch Enrollment Tool

Posted On : 05.05.15



Alpha Omega Publications is pleased to announce a new student groups feature and batch enrollment tool for Ignitia online curriculum. The two features work together to give educators the ability to multiple students to one or more courses with just a few clicks of the mouse....